The Ohio Patrolmen's Benevolent Association (O.P.B.A)
The Ohio Patrolmen's Benevolent Association (O.P.B.A) represents police departments and law enforcement agencies throughout Ohio including ranking officers and chiefs.Membership in the O.P.B.A is limited to duly appointed, sworn police and law enforcement officers, correction officers and dispatchers of governmental or quasi-governmental police departments or police agencies or such retired officers, or dispatchers, located within the State of Ohio. This association exists to provide aid and protection to its members, for the education of its members, for the general welfare of its members and their families and for the betterment of police and people of their communities.
Board of Directors Meeting Thursday November 6th
The next regular Board of Director's meeting is scheduled for Thursday November 6, 2014. The meeting will be held at the OPBA office. We are located in the Royalton Business Park at 10147 Royalton Road, Suite J, North Royalton, OH 44133. (Six Miles West of 1-77 and 2 1/2 Miles East of 1-71) We hope to see many of you at the OPBA Office on Thursday November 6, As usual, the meeting will begin at 7:30 p.m.
Message from the Executive Director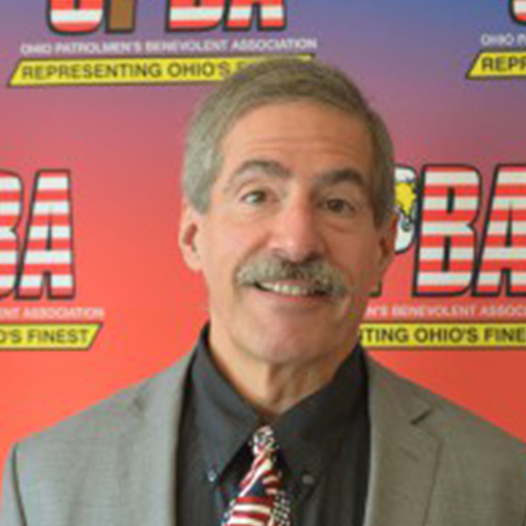 Effective Monday, August 4, 2014, I have accepted a full time employment opportunity which will necessitate my resignation as the Executive Director of the OPBA. I have put a lot of thought and consideration into this decision. I have enjoyed immensely working for the membership over the last 30 months. I leave the organization, staff and the membership with fond memories. I believe that substantial progress has been made over the last 30 months. I also believe that I am leaving our organization in better shape than when I had found it (see related article on page ?? of the fall issue of Police Beat). This new opportunity was not sought by me, rather it was one in which I was sought out. After much thought, internal reflection and discussion with my family this offer was simply one that I could not reject. This opportunity is one that will be career fulfilling, challenging and extremely rewarding.
The OPBA has an excellent staff consisting of our attorneys, business agent and office staff that serves the membership better than any rival organization. The level of service they provide as well as our outside attorneys is unmatched in my mind. The OPBA has taken on new departments and retained existing departments over the last 30 months because of the high level of service that is provided. That service will continue with my stepping down and the leadership of the organization will continue at the highest level.
Tom Austin, current Executive Secretary, will assume the duties of the Executive Director on August 4, 2014. Tom and I have worked hand in hand over the last 5 years and specifically the last 30 months. Tom shares the same vision, passion and desires for the OPBA that I have had since becoming the Executive Director in January of 2012. Though we may not have always agreed, we were able to discuss our differences and come to mutual resolution that always had the best interests of the organization in mind. His law enforcement experience and the experiences that he and I shared and learned from in dealing with Senate Bill 5, from going door to door to participating in phone banks back in 2011 as well as attending coalition meetings, will serve the membership well moving into and beyond the elections in November of 2014.
I believe that Tom will serve the OPBA and membership well and has my full and wholehearted endorsement and support taking the OPBA into 2015 and beyond. I believe that the accomplishments and strides that we as an organization have made will continue to thrive under his leadership.
I wish every member and their family's good health and happiness moving forward. I know that OPBA will continue to provide the superior representation and service that it always has moving forward into the future.
Be safe and careful as you continue to perform your all important duties.
With deepest regards,
Jeff Pedicino