The Ohio Patrolmen's Benevolent Association (O.P.B.A)
The Ohio Patrolmen's Benevolent Association (O.P.B.A) represents police departments and law enforcement agencies throughout Ohio including ranking officers and chiefs.Membership in the O.P.B.A is limited to duly appointed, sworn police and law enforcement officers, correction officers and dispatchers of governmental or quasi-governmental police departments or police agencies or such retired officers, or dispatchers, located within the State of Ohio. This association exists to provide aid and protection to its members, for the education of its members, for the general welfare of its members and their families and for the betterment of police and people of their communities.
Ohio Attorney General's Law Enforcement Bulletin (April Edition)
Sovereign citizen encounters: What officers should know A peace officer patrolling State Route 23 spots a vehicle with no license plates and initiates a traffic stop. When he approaches the car, the driver refuses to roll down his window completely and when asked to produce a driver's license, registration, and proof of insurance - slides a stack of paperwork through the window. One document indicates the car is registered to "The Kingdom of Heaven." When the officer questions the registration, the driver responds, "I am a freeman traveling
on the roads."

Perhaps you've experienced such a scenario, leaving you confused and unsure how to proceed. The characteristics of this situation - the driver's strange conduct and his pile of paperwork - are indicative of an encounter with a "sovereign citizen." While it's important not to generalize, some of these individuals have been known to use violence, and interactions with them may put officers in a vulnerable position.

The Ohio Attorney General's Peace Officer Training Academy (OPOTA) recently collaborated with the State and Local Anti-Terrorism Training Program (SLATT) to present a course on the sovereign citizen movement and how to deal with such individuals' efforts to cause difficulty for law enforcement. Sovereign citizens are extremists or radicals who claim they are a government unto themselves. They say they have the right to reside in the United States without being under U.S. or state government control. Sovereigns typically don't pay taxes, register vehicles, or obtain driver's licenses. They also create their own "legal papers" and claim they are subject only to English
common law.

Sovereigns generally dislike law enforcement, and some have turned to physical violence. For this reason, officers should exercise caution when interacting with them. Although sovereign citizens share no common physical characteristics, peace officers can look for certain indicators to help identify them. For instance, a sovereign citizen's vehicle may not have a license plate, or it may have a fake plate for a non-existent state or country. The vehicle may have anti-government bumper stickers or window decals that say "Posse Comitatus," meaning "Power of the County."

When an officer approaches a sovereign citizen's vehicle, the citizen may not roll down the window or may roll it down only enough to pass through a lot of papers. This paperwork typically consists of fake documents explaining that the vehicle is registered in a fake country or state or registered under the Uniform Commercial Code.

The sovereign may make statements such as " I am a common law citizen," "I am a non-resident alien," "I am a Christian citizen," or "I am a Moor." Sovereigns contend that the act of driving is "doing business" and that the government is a corporation, with law enforcement officers serving as agents of that corporation. So rather than "driving," the citizen may say he is traveling on the land or that his vehicle isn't being used for business. The sovereign citizen may even attempt to record his interactions with you, request that you recite portions of the Constitution, or ask you to recite your peace officer's oath.
If you write a citation, the sovereign may refuse to sign the ticket or may sign the ticket and add "UO" or "TOC," meaning "under duress" or "threat, duress, coercion." The citizen also may include symbols in his signature or sign only a first name. If you determine that you are dealing with a sovereign citizen, the most important thing to do is approach the interaction the same as you would with any other person. If, during the traffic stop, the citizen doesn't produce a proper license, registration, or proof of insurance, proceed as you would with any other stop.

Sovereign citizens try to confuse law enforcement with their comments and paperwork. It is important that you maintain control of the situation. Also, don't hesitate to call for backup if you feel it necessary. It is wise for law enforcement agencies to develop a policy and procedure for responding to interactions with sovereign citizens. With knowledge of sovereign citizens' tactics and a departmental policy and procedure for responding, officers have a better opportunity to identify these individuals and respond appropriately.

Morgan A. Linn
Assistant Attorney General and Legal Analyst
For Information on OPOTA courses: Visit www.OhioAttorneyGeneral.gov/OPOTA or e-mail
This e-mail address is being protected from spambots. You need JavaScript enabled to view it .


Florida v. Jardines, U.S. Supreme Court, March 26, 2013

Question: Can peace officers use a drug-detection dog when entering the curtilage of a person's
home?

Quick Answer: No. It's unconstitutional to approach the curtilage of a home with any law enforcement tool with the intent to investigate for evidence of a crime.
Facts: After a detective received an unverified tip that Joelis Jardines was growing marijuana in his home, the detective's police department and the OEA set up surveillance of Jardines' house. The detective surveilled the home for 15 minutes, saw nothing suspicious, and then walked up to the house along with another detective and a drug-detection dog. The second detective kept the dog on a six-foot leash, and as the detectives and dog approached the front porch, the dog began "barking," pacing back and forth quickly over a 6-foot radius, in an attempt to locate the source of the odor he smelled. The dog sat near the bottom of the home's front door, alerting to the strongest source of the odor. The dog sniff lasted about one to two minutes, and once the dog alerted to the front door, the detectives and dog walked back to the cruisers and left the scene. The detectives used the dog's alert, along with the earlier tip they received, to obtain a search warrant. The officers executed the warrant later that day, finding marijuana plants. Jardines moved to suppress the evidence, claiming that using the drug dog to investigate was an unreasonable search.
Why this case Is Important: The officers' conduct violated the Fourth Amendment because they trespassed. The Supreme Court explained that when the detectives approached the front porch with their drug dog, they physically trespassed onto the home's curtilage (the land that immediately surrounds a house and receives the same constitutional protections as the home).

It's important to distinguish between what the officers did here and a "knock and talk." In a knock and talk, an officer simply knocks on the door and tries to start a voluntary conversation with the occupant. This is no different than an ordinary visitor or door-to-door salesman would do. In this case, the officers approached with a drug-sniffing dog trying to find incriminating evidence. A typical visitor or salesman would not bring a drug-sniffing dog to search the premises before entering. The same could be said for other law enforcement tools (infrared binoculars, thermal imaging device, etc.) because a homeowner would not reasonably expect a member of the general public to be on their property using them.

Keep In mind: This decision basically prohibits peace officers from taking a drug-detection dog (or any other law enforcement evidence-gathering tool) directly on the property immediately around a person's home without a warrant. It doesn't change an officer's opportunity to conduct a true "knock and talk."
Visit the U.S. Supreme Court's website to view the entire opinion.
US vs. Kinison, U.S. Sixth Circuit Court of Appeals, March :19, 2013

Question: Can a sparsely written warrant affidavit support a finding of probable cause?

Quick Answer: Yes, because there is no set number of criteria for establishing probable cause.

Facts: A woman contacted Lexington, Ky., police to report that her boyfriend, Charles Kinison, was possibly involved in criminal sexual activity with children. A Lexington police detective called for the FBI's assistance, and an FBI agent interviewed the girlfriend. She reported that Kinison had sent her disturbing text messages about how he wanted to join a group in Savannah, Ga., that sexually exploited adopted children. The girlfriend consented to a search of her phone, and the police computer forensics unit downloaded 1,646 pages of text messages, many of which corroborated the report of criminal activity. Kinison's girlfriend incriminated herself in a few of the text messages, too. In a follow-up interview, the FBI agent asked the girlfriend about some videos referenced in some of
the texts, and she explained that Kinison viewed videos on his home computer. The girlfriend verified a photograph of Kinison and verified his phone number. The Lexington detective also conducted a records check on Kinison to verify his address. Based on all of the information collected, the detective obtained a search warrant for Kinison's house. While executing that warrant, Kinison arrived in his car. Some officers noticed that Kinison left his phone in his car, so the officers
immediately obtained a search warrant for the car. Law enforcement seized Kinison's computer, and a forensic search revealed more than 300 images and 40 videos of child pornography. Kinison moved to suppress the images, claiming officers lacked probable cause to obtain the warrants for his house and car.

Why this case Is Important: The court of appeals found there was probable cause for the warrants . There is no specific set of criteria that must be met before probable cause can be found. Also, warrant affidavits aren't judged by what's lacking in them, but what's included. Here, the affidavit explained that Kinison's girlfriend was a known informant, which can stand alone as sufficient probable cause. There doesn't even need to be any additional information about the known informant's credibility or past relationship with police. The girlfriend also incriminated herself in some of the text messages that she turned over. This information only strengthens the warrant affidavit because admissions of crime also carry a particular credibility that would support a finding of probable cause. Plus, the language and nature of many of the text messages demonstrated an intimate relationship between Kinison and the girlfriend and corroborated Kinison's criminal activity. Finally, the girlfriend provided police with Kinison's cell phone number and explained that she had seen him view child pornography on his computer. All of this evidence was sufficient for the magistrate to find probable cause to issue a warrant for Kinison's home and car.

Keep in mind: When drafting warrant affidavits, specifically for computer crimes, include as much information as possible. But when you've got a known informant who has an intimate relationship with the suspect, this may be enough for probable cause. Visit the U.S. Sixth Circuit Court of Appeals website to view the entire opinion.
State v. Lockett, Seventh District Court of Appeals (Belmont, Carroll, Columbiana, Harrison, Jefferson, Mahoning, Monroe, Noble counties), March 8, 2013

Question: Must a peace officer determine the victim and the aggressor of a fight before detaining and frisking the parties involved?

Quick Answer: No, as long as the officer has reasonable suspicion to believe that a fight has occurred.

Facts: Police were dispatched about 1:30 a.m. to a local bar, where a fight had been reported. Dispatch explained that the fight involved two or three people and that one person was carrying a gun. As one officer arrived, he saw many people leaving the bar to get away from the fight. The officer entered the bar by himself and heard "screaming and hollering" inside. He spoke with security about what was going on and then began telling people to leave the bar. From here, the police officer's version of events differed from that of the bar patrons.

The officer said he saw John Lockett slap a woman, Sena Williams, in the face. The officer grabbed Lockett and passed him off to another officer, giving instructions to take Lockett outside. However, it was unclear whether the first officer told the second officer that Lockett was to be arrested or just
detained. The second officer took Lockett outside and handcuffed him, but said that he didn't intend to arrest Lockett at that time. Lockett began to run from the second officer, so the officer used his Taser to stop Lockett. The officer then frisked Lockett and discovered a firearm and 11 bags of marijuana. The bar patrons, including Sena Williams, told police it was Williams who hit Lockett and that Lockett didn't retaliate. Lockett later moved to suppress the evidence found during the stopand- frisk, based on a lack of reasonable suspicion that Lockett committed any crime.

Why this case Is Important: The court held that the officers' actions in seizing Lockett weren't unreasonable. Lockett had been involved in an altercation. Even if there was uncertainty as to who was the aggressor, the fact that Lockett was involved in a fight gave officers a reasonable suspicion to believe that criminal activity may have occurred. Peace officers have a duty to investigate reports concerning altercations and can stop individuals said to be involved in a fight, regardless of whether they are the suspect or the victim. Reasonableness is based on the totality of the circumstances. In this case, it was reasonable to detain Lockett: Police were responding to a call about a bar fight that may have involved a gun, the bar was very crowded, and most of the patrons were intoxicated. One of the officers believed he saw Lockett hit Williams, and other bar patrons confirmed there was a fight between Lockett and Williams.

Keep In mind: When you believe an altercation has occurred, you can detain everyone who may have
been involved and conduct a frisk for weapons. Safety is your main concern. There's no need initially
to sort out who was the victim and who was the aggressor as long as you've got reasonable
suspicion to believe a crime has occurred.
Visit the Ohio Supreme Court's website to view the entire opinion.
State v. Rich, Twelfth District Court of Appeals (Brown, Butler, Clermont, Clinton, Fayette, Madison, Preble, Warren counties), March 11, 2013

Question: Do peace officers violate the Fourth Amendment by attaching (and monitoring) a GPS device to a confidential informant's rented vehicle that's driven by a suspect?

Quick Answer: No, if the GPS was placed on the vehicle before the suspect took possession of it.

Facts: A police detective investigating a drug operation received a tip from his confidential informant (CI) that one of the suspects wanted the CI to rent a vehicle for a drug transport. The detective rented a Chevy HHR and attached a GPS device underneath the car's rear bumper for tracking the vehicle's movements and arranged for police to conduct visual surveillance on the vehicle. He delivered the car to his CI. A few days later, two suspects, Daniel Rubio and Santiago Sanchez drove the vehicle to a grocery store parking lot, where they met up with others, including Aron Rich, who arrived in a separate vehicle. Rich went inside the grocery store and left 20 minutes later. He got into the Chevy HHR by himself and drove it away. The officers who were conducting surveillance on the vehicle followed Rich and the other suspects' vehicle, but at some point the two cars split up. Rich then pulled into another grocery store and met up again with Rubio, Sanchez, and two other suspects. They all left the second grocery store in three separate vehicles a short time later. At that time, police stopped all the suspects' vehicles and found a locked toolbox with eight kilograms of cocaine in the back of the Chevy HHR. Rubio was driving the HHR at that time, but different police officers conducting physical surveillance observed Rich driving it at some point . Rich moved to suppress the evidence, arguing that placing the GPSon the HHR's bumper violated Rich's Fourth Amendment rights.

Why this case is Important: The court found no Fourth Amendment violations here. First, even though Rich claimed he had a possessory interest in the HHR that allowed him to challenge law enforcement's placement and use of the GPS, the court held that Rich's permission to drive the
vehicle didn't give him a "legtt lmate (objective) expectation of privacy" in the vehicle. Therefore, he technically had no standing to claim his rights were violated. Also, when applying the U.S. Supreme Court's analysis from the Jones GPS case, the police here didn't commit any trespass by placing a GPS on the vehicle. The device was attached to the vehicle before Rich took possession and drove it. Finally, Rich was "several times removed" from having a reasonable expectation of privacy in the HHR, because he received permission to drive the vehicle from two of the other suspects. They got permission from the police CI, who got the car from the police detective.

Keep in mind: This case seems to give the green light for law enforcement to place GPS devices on a Cl's vehicle as long as it's placed on the vehicle before a suspect would have the opportunity to take possession of it. Visit the Ohio Supreme Court's website to view the entire opinion.
State v. Carr, Eleventh District Court of Appeals (Ashtabula, Geauga, Lake, Portage, Trumbull counties), March 4, 2013

Question: Can a peace officer have a suspect's blood drawn without consent or a warrant in order to collect evidence of a crime?

Quick Answer: Yes, but only if there's probable cause to arrest and exigent circumstances exist, which strongly depends on the facts and circumstances.

Facts: A police officer was dispatched to a traffic accident on an interstate highway. When he arrived, the officer saw one vehicle on the road's left shoulder and a second car in a ditch off the right shoulder. The officer spoke to one of the drivers, Michael Carr, who had blood running down the front of his face, slurred speech, and seemed confused. EMTs placed Carr in an ambulance, and at that point, the officer noticed that Carr had a very strong odor of alcohol on his breath. The ambulance took Carr to the hospital, and the officer finished up his investigation at the scene before stopping by the police station to grab a blood sample kit. He took the kit to the hospital to see Carr because he believed Carr was under the influence of alcohol at the time of the wreck. Sometime later, the officer was able to speak to Carr. He gave Carr a Miranda warning. Carr admitted to drinking a glass of wine, but he denied being in an accident. He also refused to take any blood alcohol test despite being told that he was under arrest and that a refusal would mean automatic suspension of his license. Carr's doctor later told the officer that he didn't believe Carr was in the right frame of mind to consent or refuse, so the officer had hospital staff draw blood. Carr's blood alcohol level was .202. Carr moved to suppress the results of his blood test because he refused consent to the warrantless blood draw.

Why this case is Important: The court held that Carr's blood draw was constitutional. According to the U.S. Supreme Court's decision in Schmerber v. California, if a peace officer has probable cause to arrest a driver for an OVI, and exigent circumstances exist, a warrantless blood draw may be taken from the suspect without the suspect's consent. Here, the officer noted how Carr had slurred speech, acted confused, had a strong odor of alcohol, and admitted to drinking wine. Also, witnesses of the car wreck told the officer that Carr was driving aggressively and erratically, so, under the totality of the circumstances, there was probable cause to arrest Carr for OVI. Further, the fact that alcohol quickly dissipates in a person's body creates an exigency that permits a warrantless blood draw from someone who is under arrest (or there is probable cause to arrest) for OVI. Because Carr was taken to the hospital for injuries, and the officer was made to wait before
speaking with Carr, an hour had gone by since the accident had been reported. This created an exigent circumstance that the alcohol content in Carr's body was dissipating, destroying evidence of OVI. These specific circumstances also made it difficult to obtain a warrant. Therefore, the officer was constitutionally permitted to have Carr's blood drawn without a warrant.

Keep in mind: This case has an almost identical set of facts to the Supreme Court's case in Schmerber. The holding in Schmerberwas based on the specific facts of the case, which involved a suspect who was in a car accident and was rushed to the hospital with injuries. Under these circumstances, it was OK to have the suspect's blood drawn without a warrant. However, under a different set of facts, a blood draw without consent or a warrant may not be constitutionally permitted, as exigent circumstances may not exist. In fact, the Supreme Court soon will decide Missouri v. McNeely, which will determine if exigent circumstances exist for a warrantless blood draw when a peace officer orders medical personnel to show up at the crash scene and draw the blood of a suspect who refuses consent.
Visit the Ohio Supreme Court's website to view the entire opinion.
COPS Hiring Program Briefing
April 18, 2013

The Office of Community Oriented Policing Services (COPS) invited NAPO to a briefing on April 17 to discuss the
FY 2013 COPS Hiring Program (CHP). CHP is a competitive grant program that provides funding directly to law
enforcement agencies having primary law enforcement authority to hire and/or rehire career law enforcement officers
in an effort to increase their community policing capacity and crime prevention efforts .
The Acting Director of the COPS Office, Mr. Joshua Ederheimer, opened the meeting by noting that the FY 2014
Presidential Budget Request includes $439.5 million for the COPS Program, which is a 121 percent increase over FY
2012 funding levels. The budget request includes $217 million for COPS Hiring. The following provides details on
the CHP application process that were discussed during today's briefing.

Eligibility:
-All local, state, and tribal law enforcement agencies that have primary law enforcement authority are eligible to apply.
FY 2013 CUP Information:
-FY 2013 CHP grants will cover up to 75 percent of the approved entry-level salary and benefits for three years (36
months) for newly hired, full-time, sworn officer positions, or for rehired officers who have been laid off, or are
scheduled to be laid off on a specific future date, as a result of local budget cuts. A minimum 25 percent local cash
match is required.
-Under 2013 CHP, there is also a maximum federal contribution of$125,000 per position over the three-year grant
period . At the conclusion of federal funding, grantees must retain all sworn officer positions awarded under the CHP
grant . The retained CHP-funded positions should be added to the grantee's law enforcement budget with state and/or
local funds, and over the number of locally-funded positions that would have existed in the absence of the grant.
-The COPS Office has capped the number of officers than an agency can request through the FY 2013 CHP program:
all agencies' requests will be capped at no more than 5% of their actual sworn force strength at the time of applications .
Agencies with a service population of 1 million or more may apply for up to 25 officer positions; agencies with a
service population less than 1 million may apply for up to 15 positions. The request of any agency with a sworn force
strength less than or equal to 20 will be capped at one officer.

Timelines:
-The COPS Office will begin accepting grant applications for the FY 2013 CHP beginning the week of April 22, 2013.
-Applications for this year's CHP solicitation must be completed and submitted by 7:59pm EDT on Wednesday, May
22,2013, in order to receive consideration.
-The CHP grant award announcement should occur before September 30, 2013.
Copyright © NAPO 2013. All rights reserved.
Application:
-The application consists of two parts, and both must be completed by May 22nd. Applicants must first complete the
SF-424 on www.grants.gov. (The SF-424 is the government wide standard form required for competitive grant
application packages). Once the SF-424 has been submitted, applicants will receive an e-mail from the COPS Office
with instructions for completing the second part of the CHP application through the COPS Office Online Application
System.

Tips:
-The briefers stressed the importance of completing the SF-424 as quickly as possible.
-Applicants should ensure passwords are current for both the government grants and COPS websites .
-Applicants should prepare to identify one community policing problem the agency will address with requested
funding. Applicants should consider current and planned community policing efforts and how they can build
community partnerships, complement other community initiatives, and move towards organizational transformation.
-Applicants should gather information on the need for federal assistance, including layoff and furlough information,
unemployment rates, etc., as well as prepare current budgetary information, such as current and projected entry-level
officer salary and benefits, as early in the process as possible.
-Applicants should secure local approvals before submitting applications.
-Before submitting applications, candidates should determine if their agencies can meet the local cash match and
federal share requirements or whether a waiver of the local cash match will be requested based on severe fiscal distress .
-The COPS Office staff may contact applicants to ask questions regarding the submitted data . Applicants should
promptly respond to inquiries, and have a back-up to respond if the applicant is not in the office.
-Applicants should print and keep copies of their applications.
-Grant writers are not required for CHP applications. The applications are designed for the law enforcement
community.
-The application process is competitive. Last year, 10% of applicants were funded. However, any interested party
should apply in FY 2013, in order to ensure consideration in FY 2014.
-Each applicant entity must ensure that it has the necessary processes and systems in place to comply with applicable
reporting requirements should it receive funding.

Additional Consideration:
-Hiring military veterans is not a grant requirement under 2013 CHP; however, applicants who commit to taking active
steps to recruit, hire, and deploy at least one military veteran under FY 2013 CHP will receive additional consideration
for ClIP funding . A military veteran is defined as an individual who has served on active duty at any time in the armed
service for a period of more than 180 consecutive days, any part of which occurred on or after September 11, 2001, and
who has been discharge or released from active duty in the armed forces under honorable conditions.
-Additional consideration will be given for applicants who indicate that the officer positions requested will be deployed
as School Resource Officers (SRO) . Applicants who choose to do so must choose the "School Based Policing through
School Resource Officers" problem area in Section 6B of the online application. Applicants who choose this problem
area will not be able to change it post-award. Applicants who do so must deploy their entire officer request as SROs.
All agencies that receive an award for SROs will be required to submit an MOD that details the roles and
responsibilities of the SRO.

Helpful Resources:
-For additional information on the CHP application process, visit the COPS Office website at: www.cops.usdoj.gov.
For questions, call the COPS Office Response Center at: 1-800-421-6770.
Copyright © NAPO 2013. All rights reserved .
Ohio Attorney's General Law Enforcement Bulletin (March Edition)
Identity Theft Victims Turn to Law Enforcement, New Program
Identity theft is difficult to prevent. It's often not until money is stolen that a victim - let alone law
enforcement - knows his identity was taken. But there are ways Ohio peace officers can help ID
theft victims, including knowing the services available to assist them. One valuable resource is the
Ohio Attorney General's Office, which provides a program specifically tailored to reduce the impact of
ID theft.
In 2012, the Ohio Attorney General's Consumer Protection Section launched a new Identity Theft
Unit to help victims address the effects of identity theft, such as fixing credit report errors or clearing
up fraudulent accounts. More than 300 individuals already have sought help through the new
program.
In general, identity theft occurs when someone's personal information is fraudulently used. For
example , an imposter may use a victim's personal information to obtain credit, take out a loan, open
a utility account, receive medical treatment, or otherwise pretend to be the victim.
The Identity Theft Unit offers two programs:
Traditional Assistance
A consumer advocate will work with credit agencies, creditors, collectors, or other organizations
on the victim's behalf to rectify the effects of identity theft.

• Individuals must have filed a police report to participate in this program.
• This option is ideal for those who are not comfortable trying to correct the effects of identity theft
on their own.

Self-Help Assistance
• Victims receive a step-by-step guide to rectify the effects of identity theft themselves.
The guide includes necessary contact information and form letters to dispute information on
credit reports , dispute charges, or take other action.
This option is ideal for those who prefer to work at the ir own pace and contact credit reporting
agencies and creditors themselves.
• A police report is not required for this program but may be helpful for the victim.
Law enforcement agencies should recognize that filing a police report is an important step for most
victims of identity theft. Individuals will need a copy of the police report to take advantage of certain
rights they have as identity theft victims, and organizations may require a copy of the report in order
to assist.
The new Identity Theft Unit helps individuals correct a variety of problems, regardless of how the
problem began. In a recent case, the Identity Theft Unit helped an Ohio man who was pulled over for
a minor traffic violation by a Grove City police officer. The officer informed him that multiple out of state
warrants containing his Social Security number may have been filed in his name. The man took
the officer's advice and contacted the Ohio Attorney General's Identity Theft Unit.
Following a lead, the Identity Theft Unit contacted Colorado authorities, who confirmed the Ohio man
did not have existing warrants there but said there were open warrants in Michigan. Michigan State
Police verified the warrants, found they were the result of a clerical error, and quickly remedied the
mistake.

Although the identity mix-up was the result of an error, not theft, the Identity Theft Unit was able to
expeditiously rectify the situation at the state and federal levels.
Law enforcement agencies should be aware that the new Identity Theft Unit is part of the Attorney
General's Consumer Protection Section, not the Crime Victim Services Section, and has replaced the
PASSPORT Program, which is no longer in operation. Additionally, the PASSPORT Program phone
number no longer leads to the Attorney General's Office, and law enforcement agencies should not
direct victims to that number.

Consumers and law enforcement can receive information about the new Identity Theft Unit by
contacting the Ohio Attorney General's Office at 800-282-0515 or visiting
www.OhioAttorneyGeneral.gov/identitytheft.

Florida v. Harris, U.S. Supreme Court, Feb. 19, 2013
: Does a law enforcement drug dog's field performance record determine whether the dog's
alert provides probable cause to search a vehicle?

Quick Answer: Not really. Probable cause to search is based on the "totality of the circumstances."

Facts: A K-9 unit officer on patrol stopped a vehicle for having an expired license plate. When the
officer approached, driver Clayton Harris was visibly nervous: He was breathing rapidly, fidgety, and
shaking. The officer noticed an open beer can inside the truck, which prompted him to ask Harris for
consent to search the truck. Harris refused, so the officer walked his dog, Aldo, around the vehicle.
Aldo alerted at the driver's side door handle. The officer then searched the truck, finding 200 loose
pseudo ephedrine pills, 8,000 matches, a bottle of hydrochloric acid, and other products that could
be used for making methamphetamine. Aldo wasn't trained to alert for these materials, only
narcotics. Harris was arrested for possession of pseudo ephedrine for use in manufacturing
methamphetamine. He posted bail for this arrest and was stopped by the same officer on another
date, this time for a broken tail light. The officer's dog walked around Harris' truck and again alerted
to the driver's side door handle. This time, the officer found nothing upon searching the vehicle.
Harris later moved to suppress the evidence discovered during the officer's first search based on a
lack of probable cause.

At the suppression hearing, the officer testified to the different trainings he and Aldo had attended,
how Aldo had previously received a certification in detecting specific narcotics, how the two took
refresher courses together, and how they practiced weekly on Aldo's detection skills. But the officer
admitted that Aldo's certification had expired a year earlier, and Aldo gave two false positives for
detecting narcotics in Harris' vehicle.

Why this case is important: The Supreme Court held that, when looking at the totality of the
circumstances of the dog's training and experience , the drug dog's alert was enough to find
probable cause to search Harris' vehicle. Determining probable cause isn't based on a rigid set of
rules, so there is no specific "laundry list" that law enforcement must satisfy before a drug dog's
alert will provide probable cause to search. In this case, the officer didn't keep a record of his dog's
field performance accuracy, but that's not a requirement to satisfy the probable cause standard. The
standard is about probabilities in specific factual circumstances. Here, even though the dog gave
two false positive alerts to narcotics and there was no record of the dog's field performance, the dog
and officer had been through extensive trainings. Also, the dog performed "satisfactorily" during his
weekly tests with the officer. This was enough to establish probable cause in the is case because
Harris didn't challenge the dog's training, only his performance during both traffic stops.

Keep in mind: If you don't keep a log of your drug detection dog's field performance, it won't affect
your ability to obtain probable cause from the dog's sniffs. No one specific type of evidence is
considered "the gold standard" of proving your dog's reliability.

However, because courts consider the totality of the circumstances, you'll need to be able to point
to other factors that make your dog reliable: training, certifications, and continuous practice.
Visit the U.S. Supreme Court's website to view the entire opinion.

Bailey v. U.S., U.S. Supreme Court, Feb. 19, 2013
Question: May peace officers detain a person while executing a search warrant at the person's
home when that person has left the premises?

Quick Answer: Yes, but only if the person is a recent occupant and is within the immediate vicinity
of the premises being searched.

Facts: Police obtained a search warrant to look for weapons in an apartment because a confidential
informant told officers he saw a hand gun in the apartment during a recent drug buy. Two officers
surveying the area watched as two men left the apartment, both matching the CI's description of
the suspect selling drugs. The officers watched the men get into a car and drive away from the
apartment complex. The officers then radioed the search warrant team to begin their search.
During that time, the surveying officers followed the suspects' car for almost a mile before making a
traffic stop. The officers ordered the men out of the car and conducted a pat-down for weapons.
When asked where they had been driving from , one of the suspects, Chunon Bailey, explained that
he lived in the nearby apartment complex even though the address on his driver's license was a
different location. Bailey's car passenger confirmed that Bailey lived in the apartment. But when
police told Bailey that they were executing a search warrant at the apartment, he changed his story.
At that point, he claimed he was only staying at the apartment but didn't live there and so nothing in
the apartment belonged to him. Then different officers showed up and drove Bailey back to the
apartment. A gun and drugs were found inside, and police discovered a key to the apartment during
Bailey's search incident to arrest. Bailey was arrested for three federal offenses, and he moved to
suppress the evidence and any statements he made based on an unreasonable seizure.

Why this case is important: The Supreme Court determined that Bailey's detention violated the
Fourth Amendment. In Michigan v. Summers, the court held that law enforcement may detain
occupants of a residence without a warrant or any level of suspicion if the detention is based on
officer safety, aiding the completion of the search, and preventing flight if incriminating evidence is
found. All of these justifications must be satisfied before a warrant less detention will be lawful. And
when detaining a recent occupant of a residence, the occupant must have been within "the
immediate vicinity of the premises to be searched " for the warrant less detention to be lawful. Here,
police waited until Bailey was almost a mile down the road before they stopped him, which is clearly
not within the immediate vicinity of Bailey's apartment. Therefore, police couldn't justify detaining
Bailey based on Summers.

And the court refused to extend Summers because a remote detention is more intrusive than an on scene
one, appearing to both the recent occupant and spectators as a full-fledged arrest.

Keep in mind: To detain a recent occupant during a search of his home, the biggest consideration is
distance. How far away is the occupant from his home? To permit a warrant less detention, the court
has instructed that an occupant must be within the "immediate vicinity" of the residence that's
being searched. We aren't given a definition of "immediate vicinity," but factors that will help you
judge any close calls are: the lawful limits of the premises (the property boundaries); if the occupant
is within the line of sight of the premises; and the ease of re-entry from the occupant's location.
However, don't forget about Terry. The recent occupant of the premises also may be your suspect,
so you may be able to justify your detention if you've got reasonable suspicion.
Visit the U.S. Supreme Court's website to view the entire opinion.

US v. Shaw, U.S. Sixth Circuit Court of Appeals, Feb. 21, 2013
Question: May law enforcement officers make potentially false statements in an attempt to serve an
arrest warrant inside a home?

Quick Answer: No.

Facts: Two police officers attempted to locate an address to serve an arrest warrant for a Phyllis
Brown. When they got near the address, they couldn't find the specific house number, 3171, but
found two different homes on opposite sides of the street that had a 3170 address. One of the
homes was occupied and the other wasn't, so the officers approached the occupied home. The
officers knocked on the front door, and a woman answered but immediately slammed the door shut
when she saw police. The officers repeatedly knocked and demanded that someone answer the
door. Seven or eight minutes later, the same woman again answered the door. The officers
explained that they had a warrant " for this house," so the woman let them inside. None of the five
occupants in the home looked at the warrant, but one asked, "What address are you looking for?"
The officers misled the occupants, saying they were looking for house number 3170. The occupants
then misled officers, saying they were at 3171. The officers performed a protective sweep of the
home. They didn 't find Phyllis Brown, but they did find a significant amount of cocaine. The officers
arrested the home's resident, Steven Shaw, on several federal drug charges. The home's actual
address was 3170, so Shaw filed a motion to suppress the evidence based on Fourth Amendment
violations.

Why this case is important: Because the officers didn't take reasonable steps to ensure they were
at the correct address, their gamble violated Shaw's constitutional rights. As part of law
enforcement investigation tactics, officers are permitted to lie, but the court has drawn a hard line
about (1) lying about having an arrest warrant for a home, and (2) using that lie to gain entry into the
home. In this case, the officers made a false claim of legal authority, and neither case law nor law
enforcement policy permits such a practice. The officers weren't at fault for approaching the
occupied home, but they could have asked for the home's address at the outset verified which sides
of the street had odd- and even-numbered homes. They also could have located the correct address
on the Internet, but instead chose to lie to the home's occupants about having an arrest warrant
"for this address."

No exigent circumstances existed to justify the officers' lies to gain entry. When the woman
slammed the door in the officers' faces, the officers never reported that they heard frantic
movement or yelling inside the home, which would possibly suggest destruction of evidence. And the
same woman answered the door minutes later, suggesting that she wasn't Phyllis Brown and trying
to avoid arrest.

Keep in mind: You can't lie to gain entry into someone's home when you aren't sure you have a
legal right to be there. When serving an arrest warrant, take the necessary steps to ensure you are
in the right location and you know who you are looking for.
US v. Young, U.S. Sixth Circuit Court of Appeals, Dec. 20, 2012
Questions: (1) Does a person's presence in a high-crime area, along with other general factors,
provide reasonable suspicion to conduct a Terry stop? (2) Does a peace officer exceed the scope of
the Terry stop when the officer runs a warrant check that's unrelated to the suspected crime?

Quick Answers: (1) No, an articulable fact specific to that person is also needed to conduct the
stop. (2) No, warrant checks are a routine part of law enforcement practice.

Facts: During an early morning patrol, two police officers noticed a passenger reclined in a car that
was parked in a city parking lot near a local restaurant. The city had a trespassing ordinance that
made it a crime for a person to remain on city property without doing business at any nearby
establishments. The officers knew this parking lot had been the scene of recent gun violence. They
also knew that people carrying guns usually loitered in that parking lot because the local restaurant
often patted down its patrons for weapons. After watching the car for 90 seconds, the officers pulled
in behind it, and as they approached the vehicle, a third officer joined them. All three officers looked
inside the car with flashlights, and one officer knocked on the passenger's window.
The passenger, Michael Young, rolled down the window after 15 seconds, and the officer asked for
Young's identification. Another officer took Young's 10 to check for outstanding warrants. During that
time, Young explained that he fell asleep while the car's driver checked if they could eat inside the
restaurant. The officers then noticed the friend approaching the car, so they asked that he go back
inside the restaurant. They told Young to "sit tight" while they explained that he was trespassing on
city property. While listening, Young continued to make furtive movements toward his left pants
pocket. The police officer speaking with Young noticed these furtive movements and asked Young if
he had any weapons or drugs on him. He then had Young step out of the car. Young told the officers
that he had a gun in his pocket, so one of the officers retrieved the weapon and placed Young in
handcuffs. The third officer returned and reported that Young had an outstanding warrant. He was
arrested for being a felon in possession of a firearm. He moved to suppress the evidence, arguing
that there was no reasonable basis for the initial seizure and that checking Young for warrants
unrelated to the trespass crime exceeded the scope of the Fourth Amendment seizure.

Why this case is important: The court held that the officers had a reasonable basis for seizing
Young. Young's seizure occurred when the officers parked behind the car and began looking inside
with flashlights. The officers' actions were reasonable based on the totality of the circumstances:
Young was in a high-crime area; officers knew that people with guns typically waited in the parking
lot because the restaurant did routine pat-downs; Young had his seat reclined ; and Young was
loitering, possibly trespassing, by remaining in the car for at least 90 seconds without any
movement. Being in a high-crime area and knowing that gun-toting patrons remain outside the local
restaurant are not enough to justify a warrant less seizure under Terry v. Ohio because those facts
aren't specific to Young. Such generalized facts shouldn't be given too much weight when
determining reasonable suspicion because they lead to racial, ethnic, and socioeconomic profiling.
But when combined with the fact that Young was loitering in the car for more than 90 seconds , the
officers had reasonable suspicion to believe he may have been committing a trespass.
The court also found that the police warrant check didn't unreasonably exceed the scope of the
seizure. Requesting a suspect's 10 for a warrants check is part of law enforcement's routine with
many Terry stops, and the checks do not need to be for warrants specific to the suspected crime.
Plus, Young's explanation of why he was waiting in the car, along with his furtive movements toward
his pants pocket, were enough for police to detain Young further under reasonable suspicion for
other criminal activity. And the entire stop lasted only four minutes, which is a reasonable amount of
time for officers to obtain or dispel any suspicion of a crime.

Keep In mind: If you plan to conduct a Terry stop of a person , you'll need suspicion that's specific to
the person you are stopping. Factors such as a high-crime area or known criminal practices are too
general on the ir own.

Once you have reasonable suspicion to make a stop, you can request the person's 10 to check for
outstanding warrants, no matter what possible crime you are investigating. Running a warrants
check is a basic police practice and doesn't exceed the scope of a stop, no matter what the initial
reason for the stop. But, as already mentioned, you must have articulable facts specific to the
person you are stopping in order to justify the stop and, of course, the warrants check.
Visit the _V.S. Sixth Circuit's website to view the entire opinion.
State v. Lam, Second District Court of Appeals (Champaign, Clark, Darke, Greene, Miami, and Montgomery counties), Feb. 15, 2013
Question: Can a peace officer make a warrant less entry into a home during pursuit of a fleeing
suspect?
Quick Answer: Yes, for any crime, as long as the pursuit begins in a public place.

Facts: While on patrol, two police officers spotted a gold Oldsmobile Intrigue they believed was
involved in a police car chase the week before. The officers were familiar with the car's driver, Jeffrey
Lam, because he and his brother Tim had a history with the local police department. They thought
Jeffrey may again give chase, so they followed him until he parked his car at his home and turned off
the engine. The officers then turned on their emergency lights, at which point Jeffrey got out of the
car and began to flee the scene. The officers chased Jeffrey on foot through the neighborhood and
saw him make his way back inside his home. The officers also saw Jeffrey's brother Tim on the front
porch. Tim retreated inside the home and shut the door. The officers tried to kick in the door. They
then ordered the occupants to open it, but neither effort succeeded. The officers went back to their
patrol car for a battering ram and forced entry. In the meantime, backup had arrived.
Once inside the home, officers heard a toilet flushing and movement on the second floor. The
officers began performing a protective sweep and found Tim Lam and another person upstairs.
During the sweep, various drugs were seen in plain view. Tim Lam was arrested on drug charges,
and during a search incident to arrest, officers found more drugs on Tim Lam's person. He moved to
suppress the evidence based on the warrant less entry into the home.

Why this case is important: Although hesitant to do so, the court held that the officers' entry into
the home didn't violate the Fourth Amendment, under the exigent circumstances exception. It's a
hard and fast rule that law enforcement must obtain a warrant before entering and searching a
home, but a common exception to this rule is exigent circumstances. Peace officers often respond
to the exigencies of a person needing immediate aid or of the destruction of evidence, but hot
pursuit is another exigency that would justify warrant less entry into a home. A suspect may not avoid
an otherwise lawful arrest by fleeing from a public place to a private one despite the Fourth
Amendment's protections of a home. And the Ohio Supreme Court has determined that any person
in Ohio who flees from arrest may be immediately pursued inside a home without a warrant, no
matter the crime that was committed.
Also, once inside the home, the officers were justified in performing a protective sweep because
they heard movement upstairs. During that sweep, they saw drugs in plain view, so these were fair
game to collect as evidence.

Keep in mind: If you have a suspect fleeing from arrest, even on a non-jailable offense such as a
minor misdemeanor, Fourth Amendment case law permits you to pursue that person from a public
place to a private one, including inside a home. However, the pursuit into the home must be
immediate and continuous; you can't stop pursuit and wait for backup to arrive before entering the
home. Also, because some courts apply this exception with extreme hesitation for misdemeanor
offenses, it is advisable to use this exception in extremely limited circumstances. If you can secure
the home and go obtain a warrant without any real concern for safety or destruction of evidence, that
is best practice.
State v. Dean, Fifth District Court of Appeals, Feb. 1, 2013
Question: Maya peace officer make a traffic stop for a vehicle that is traveling at a slow speed?

Quick Answer: No, not unless the vehicle is impeding the flow of traffic or posing a danger on the
road.

Facts: About 1 a.m., a police officer noticed a car driving at least 15 mph slower than the posted
speed limits. The officer followed the car for a mile and noted that it traveled at a consistently slow
speed , signaled to make a turn hundreds of yards ahead of the actual turn , and turned very slowly.
The officer stopped the vehicle for slow speed and, from his interactions with the driver, Alan Dean,
the officer determined that Dean was operating his vehicle under the influence of alcohol. Dean later
moved to suppress based on a lack of reasonable suspicion to make the traffic stop.

Why this case Is important: The court held that slow speed, on its own, isn't reasonable suspicion
to justify making a traffic stop. It's also not a traffic violation under the Ohio Revised Code's Sec.
4511.22(A) unless the speed is so unreasonably slow that it impedes or blocks traffic or creates a
safety risk on the road. However, each case depends on the totality of the circumstances. Here,
traveling at 15 mph below the speed limit wasn't impeding traffic, so the officer had no legal
justification to make the traffic stop.

Keep In mind: Although very slow driving may seem suspicious, especially in the early morning
hours, you'll need more evidence that criminal activity or a traffic violation is afoot before you can
legally pull someone over. In this case, the officer based the traffic stop on only a hunch of
wrongdoing, which violates the Fourth Amendment.
Visit the Ohio Supreme Court's website to view the entire opinion.
State v. Smith, Seventh District Court of Appeals (Belmont, Carroll, Columbiana, Harrison, Jefferson, Mahoning, Monroe, and Noble counties), Feb. 1, 2013

Question: Does a peace officer's mistakenly incorrect statement of law invalidate a confession?
Quick Answer: Yes, when the incorrect statement is repeated numerous times and coercive in
nature.
Facts: A woman made a report at the police station that her physician , Larry Smith, had sexual
contact with her against her will. Two detectives visited Smith's office to talk about the accusation,
and Smith agreed to speak with the detectives later at the police station. Once Smith arrived, the
detectives took him into an 11 x 17 booking room to question him. They told him he wasn't under
arrest and he could leave at any time. He wasn't offered a seat during the questioning. The
detectives repeatedly asked Smith if he had sexual contact with the woman, and Smith denied doing
so. One of the detectives then told Smith, "You are allowed to have sexual relationships with your
clients. Is it unethical? Yes. Is it illegal? No, it's not illegal." The same detective also explained that
"there's an Ohio Revised Code [and] with all the Ohio laws[,] it is not illegal as a physician to have
sex with your client." The detective assured Smith, "I know the law, obviously ... and I'm telling you
it is not illegal . . . to have sex with your patients." However, under Ohio law, a physician commits
sexual battery by having sexual relations with a patient.
After 47 minutes of questioning , and the detective's seven assurances that Smith wasn't
committing a crime by having sexual relations with his patients, Smith admitted that he had
consensual sexual contact with the patient. Smith later was charged with rape and sexual battery .
Smith moved to suppress his statements to police based on an involuntary confession.

Why this case is Important: The court held that, based on the detective's repeated false
statements of law, Smith's confession was involuntary. A suspect's confess ion is not voluntarily
made if it's obtained by threats or violence, by any direct or implied promises, or by exerting
improper influence over the suspect. Here, the detectives told Smith repeatedly that having sexual
relations with his patients wasn't a crime, which is an incorrect statement of law-it's sexual
battery. The repetition of this false statement, for 47 minutes, eventually influenced Smith to admit
to having sexual contact with the victim: "OK, do you want me to say it 's consensual? OK, it's
consensual." This repeated incorrect statement of law coerced Smith to confess involuntarily, and
this type of coercion was similar to an implied promise that an admission to having sexual relations
wasn't going to cause Smith any legal problems.

Keep in mind: False statements of the law, regardless whether you know they are false, aren't
acceptable police tactics when you make those statements repeatedly to encourage a confession.
Just because no obvious signs of coercion are used, such as threats or raised voices, doesn't mean
that your statements can't be construed as coercive, especially when they appear as an implied
promise that a confession won't render any legal consequences.
Visit the Ohio Supreme Court's website to view the entire opinion.
Message from the Executive Director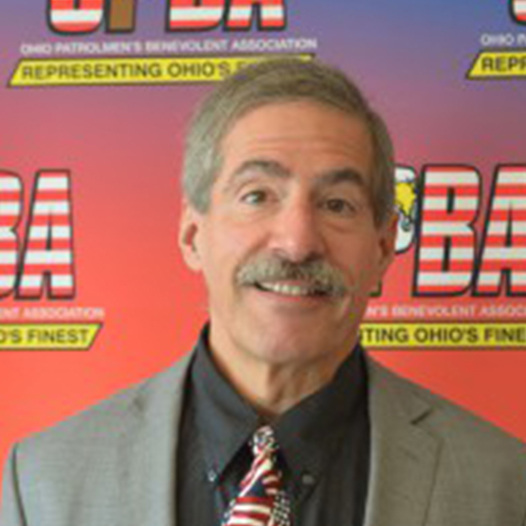 The first year of my term has almost passed. After the hard fought battle with Issue 2 in 2011 we immediately moved into 2012 with pension reform issues. The OPBA became extensively involved in the bills prior to them reaching the House.
One of the more significant changes that the OPBA took in January of 2012 was the decision to retain retired Justice Andy Douglas to be Counsel to the Board of the OPBA. It was with his influence and guidance that meetings were set with the Speaker of the House. At that meeting the concerns with certain facets of the pension reform bills, particularly granting the Pension Board authority to make changes, were raised by the OPBA. I testified at the first House sub-committee hearing on pension reform in August of 2012. The OPBA was present at a majority of the hearings and with Justice Douglas' assistance a personal meeting was set with the Executive Director of OPERS during the hearings. It is the intent moving forward that the OPBA will become more involved at the State level as it relates to the issues that affect our membership.

There have been many changes to the internal workings of the organization that will not be noticeable to the average member. Once the changes that have been instituted are in effect for a while and the others that are in transition are totally implemented there should be increased efficiency to our day to day operations. The OPBA will continue to move the General Membership meetings throughout the State each year which will allow those members living a prohibited distance from North Royalton the opportunity to attend. The March 2013 General Membership meeting will again be in the Columbus area.
The OPBA will continue to rotate an additional Family Day throughout the State in 2013. We will continue to have a Family Day with the Cleveland Indians but in 2013 we are looking into a family day with the Dayton Dragons for our membership in the southwest part of the state.

The most personal and emotional moments of my first year came with the attendance of the services and wakes for those who had passed. One of the last that I attended was for Officer Jason Gresko of our member Department, Willoughby Police Department. This service brought back many personal memories especially the affects these incidents have on not only the officer's immediate family but their extended police family, the department specifically and the entire police community in general. We must never forget the sacrifices that these fallen heroes have made along with their families.

It also reminded me of a poem by Linda Ellis entitled "The Dash". The poem focuses on the significance of each person's dash. Each and every one of our members should be proud of the services that they provide in their chosen professions as they continue to make a difference in the performance of their chosen careers. My pledge is to continue to work for the betterment of our organization and law enforcement in general. The "union" is and always will be the cohesiveness and camaraderie that each and every department maintains and fosters. The OPBA will continue to provide its members with unequaled service and representation.
---

The elections are now over and with the makeup of both houses on the National and State levels basically remaining status quo along with the President winning re-election we must now wait and see what direction they take. We must continually adapt, anticipate and plan for changes that may be occurring in the future. Health care benefits in retirement must be continually monitored since it is not a benefit that is statutorily guaranteed. I have been in contact with a major insurance company in an attempt to determine if they could offer an alternative post retirement health care plan that could be negotiated into contracts other than those currently available. My former department has a VEBA plan, post retirement health plan, but there are few companies that offer such plans. This new plan from this insurance company may allow beneficiaries to be added unlike the plans that are currently available. This will allow members an additional choice that could possibly be negotiated into future contracts to assist with health care premiums and deductibles. As more information becomes known I will make it available.
---
In the following pages there is a TOP COPS Awards Nomination Form from The National Association of Police Organizations, NAPO, our National Organization. This event honors those officers who have gone above and beyond the call to duty. Ohio has had several Top Cop award winners and honorable mentions in years past including most recently the 2011 Top Cop winner from Copley P.D. , Officer Ben Campbell. If you know of any officer who may be deserving of this honor please complete and submit the nomination form. Even if they do not receive the TOP COP award they may receive an Honorable Mention. The incidents or case that they are being nominated for must have occurred or concluded between January 1, 2012 and December 31, 2012.
---

Finally with the Holiday season upon us the OPBA wishes everyone a Happy Holiday and a New Year that is filled with good health, happiness and prosperity.

OPBA Family Day at Progressive Field June14th Sold Out!
Sold Out!
New phone in procedure for OPBA Family Day tickets.
OPBA FAMILY DAY
AT PROGRESSIVE FIELD
CLEVELAND INDIANS
VS
WASHINGTON NATIONALS
Friday, June 14, 2013
7:05 p.m. Game
2 FREE Tickets to OPBA members in good standing on a first come, first serve basis. ½ Price tickets available -- $12.00 each for additional tickets while supplies last. These prices and tickets are only available through the OPBA. You cannot purchase or pick up tickets at the gate.
Limited tickets available -- CALL today to reserve your tickets. Please call (440) 237-6346 ext 119 or (800) 457-4190. The voicemail box will be monitored weekdays, several times a day. Please be sure to leave your name, department you work for, home address, how many tickets you are requesting and a phone number just in case we need to reach you. Those ordering additional tickets will have two weeks to mail a check or money order to OPBA, Attn: Baseball Tickets, PO Box 338003, North Royalton, OH 44133. If we do not receive payment we will automatically put the tickets back into circulation.