Message from the Executive Director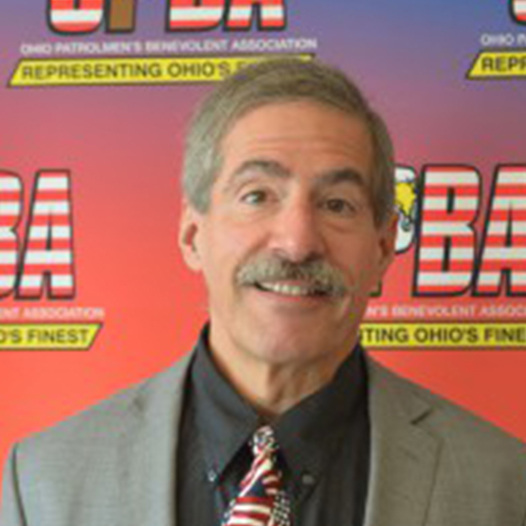 The first year of my term has almost passed. After the hard fought battle with Issue 2 in 2011 we immediately moved into 2012 with pension reform issues. The OPBA became extensively involved in the bills prior to them reaching the House.
One of the more significant changes that the OPBA took in January of 2012 was the decision to retain retired Justice Andy Douglas to be Counsel to the Board of the OPBA. It was with his influence and guidance that meetings were set with the Speaker of the House. At that meeting the concerns with certain facets of the pension reform bills, particularly granting the Pension Board authority to make changes, were raised by the OPBA. I testified at the first House sub-committee hearing on pension reform in August of 2012. The OPBA was present at a majority of the hearings and with Justice Douglas' assistance a personal meeting was set with the Executive Director of OPERS during the hearings. It is the intent moving forward that the OPBA will become more involved at the State level as it relates to the issues that affect our membership.

There have been many changes to the internal workings of the organization that will not be noticeable to the average member. Once the changes that have been instituted are in effect for a while and the others that are in transition are totally implemented there should be increased efficiency to our day to day operations. The OPBA will continue to move the General Membership meetings throughout the State each year which will allow those members living a prohibited distance from North Royalton the opportunity to attend. The March 2013 General Membership meeting will again be in the Columbus area.
The OPBA will continue to rotate an additional Family Day throughout the State in 2013. We will continue to have a Family Day with the Cleveland Indians but in 2013 we are looking into a family day with the Dayton Dragons for our membership in the southwest part of the state.

The most personal and emotional moments of my first year came with the attendance of the services and wakes for those who had passed. One of the last that I attended was for Officer Jason Gresko of our member Department, Willoughby Police Department. This service brought back many personal memories especially the affects these incidents have on not only the officer's immediate family but their extended police family, the department specifically and the entire police community in general. We must never forget the sacrifices that these fallen heroes have made along with their families.

It also reminded me of a poem by Linda Ellis entitled "The Dash". The poem focuses on the significance of each person's dash. Each and every one of our members should be proud of the services that they provide in their chosen professions as they continue to make a difference in the performance of their chosen careers. My pledge is to continue to work for the betterment of our organization and law enforcement in general. The "union" is and always will be the cohesiveness and camaraderie that each and every department maintains and fosters. The OPBA will continue to provide its members with unequaled service and representation.
---

The elections are now over and with the makeup of both houses on the National and State levels basically remaining status quo along with the President winning re-election we must now wait and see what direction they take. We must continually adapt, anticipate and plan for changes that may be occurring in the future. Health care benefits in retirement must be continually monitored since it is not a benefit that is statutorily guaranteed. I have been in contact with a major insurance company in an attempt to determine if they could offer an alternative post retirement health care plan that could be negotiated into contracts other than those currently available. My former department has a VEBA plan, post retirement health plan, but there are few companies that offer such plans. This new plan from this insurance company may allow beneficiaries to be added unlike the plans that are currently available. This will allow members an additional choice that could possibly be negotiated into future contracts to assist with health care premiums and deductibles. As more information becomes known I will make it available.
---
In the following pages there is a TOP COPS Awards Nomination Form from The National Association of Police Organizations, NAPO, our National Organization. This event honors those officers who have gone above and beyond the call to duty. Ohio has had several Top Cop award winners and honorable mentions in years past including most recently the 2011 Top Cop winner from Copley P.D. , Officer Ben Campbell. If you know of any officer who may be deserving of this honor please complete and submit the nomination form. Even if they do not receive the TOP COP award they may receive an Honorable Mention. The incidents or case that they are being nominated for must have occurred or concluded between January 1, 2012 and December 31, 2012.
---

Finally with the Holiday season upon us the OPBA wishes everyone a Happy Holiday and a New Year that is filled with good health, happiness and prosperity.

Last Updated (Saturday, 09 March 2013 12:51)
Sept. 2012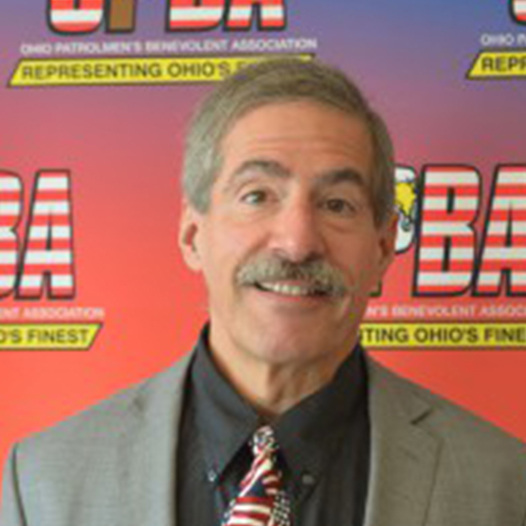 Summer has passed and our 2 family days with the Cleveland Indians and Columbus Clippers were well attended. The latter, however, was on the eve of the funeral for Deputy from Delaware County Sheriff Department Detective Dan Otto who died in a tragic accident while in California. Our thoughts and prayers go out to his family, friends and department for their loss. Our Annual Golf Outing was held on July 18, 2012 at Mallard Creek and it was also well attended and a success. This outing is the only formal fundraiser for the Police Benevolent Fund to date.
---
The attention now turns to the pension reform bills that are proposed in Columbus and the elections this November. Justice Douglas, the CPPA and it representatives and I met with the Speaker of the House prior to the release of the pension reform study. The message that Justice Douglas and I left with the Speaker was that the legislature needs to act on the proposed changes immediately. These changes have been almost 3 years in the making and further delay to will affect the viability and solvency of the pension systems. The OPBA expressed our reservations with the granting of authority to the pension board to make changes to the systems without legislative interaction. The links to the respective bills S.B. 340, OP & F, and S.B. 343, PERS, can be found on our website by clicking on Senate Bill Analysis for the respective bills. Testimony should have been heard by the House in August with an eventual vote hopefully before the November elections. The report on the 30 year plans for the pension systems may be viewed on the Ohio Retirement Study Council web site at http://orsc.org check under the reports section: thirty year funding plan. If you go to the Ohio Legislature website, http://www.legislature.state.oh.us/, you can check for updates on the status of these bills.

Health care is a concern as our members approach retirement and are in retirement. We have met with the Executive Director to voice concerns for OPERS proposed changes but to also educate me on the plan. Unfortunately, our health care benefits are not guaranteed in our public pension systems by statute. As stakeholders, members should voice their concerns and objections to their respective systems as well as any objections that may come from the OPBA. I have directed the members of the Executive Board that are in OPERS-LE to monitor and advise me of relevant information since I have never been a member of that system. The lack of any guarantees for health care is the reason that I have written two articles on post retirement health care plans to be negotiated into contracts. In my former department, Solon PD, we had negotiated that provision into our contract in 2005.
---
The National Association of Police Organizations held its Annual Convention the last week of July. Invitations had been extended to both Presidential campaigns. Vice President Joseph R. Biden Jr. addressed the convention; however, there was no response from the presumed Republican Presidential candidate, Governor Romney, or any representative from the Republican Party. The endorsement was unanimous for President Obama. I realize that personally there may be reservations with this but Governor Romney has stated he favors defined contribution pensions over our defined benefit programs. Governor Romney also stated his unwillingness to support expansion of collective bargaining rights. Executive Secretary Tom Austin has a separate article with the endorsements to date of candidates from Ohio. Justice Terrence O'Donnell, Justice Robert R.Cupp and Justice Yvette McGee Brown who appear on the front cover were endorsed by the OPBA for the Ohio Supreme Court.

Other speakers at the convention included Director Bernard Melekian of COPS U.S. Department of Justice who spoke on the COPS program and from the U.S. Department of Justice; Thomas Abt, Chief of Staff; Office of Justice Programs spoke on the Public Safety Officers Benefit Act, PSOB. There was a pledge by Mr. Abt to reduce the delays in the granting of benefits to the families requesting them. NAPO has worked with member organizations to assist them in receiving the benefits for families from their organizations in obtaining benefits that may be delayed from PSOB. NAPO has argued that benefits from PSOB should not be tied to officers wearing their bulletproof vests if purchased through the assistance of the federal government. There is more information in the articles from the NAPO July Washington Report on PSOB and COPS funding.
---

The next General Membership meeting in October will be held in the Toledo area. The remaining Board of Directors meeting in November and General Membership meeting in December will be in North Royalton. The movement of the General Membership meetings will continue to rotate throughout the State of Ohio to afford our departments throughout the state a chance to attend meetings.



Last Updated (Sunday, 09 September 2012 09:15)
January 2012
I became the 4th Executive Director of the O.P.B.A. on January 1, 2012 replacing Terry Gallagher. I would first like to extend my appreciation and thanks to Terry Gallagher for his dedication, passion and service as the Executive Director for the last 16 years. I would also like thank him for his assistance in my transition. The last year of his tenure was extremely pivotal not only to our organization but for every public sector worker in the State of Ohio.

I believe that my almost 32 years in law enforcement, over 2,500 hours of training, and 25 years as a Director and negotiator even prior to collective bargaining for my former department, the Solon Police Department, will assist me in performing my duties as the new Executive Director. My educational background in the Labor Relations field will also assist me in those same duties.

I would like to lay out one of the goals that I have set for myself which hopefully will make the OPBA more effective and efficient moving forward. I have been in contact with a company to redesign our website. This redesign should enable us to communicate with members more quickly in the future. There will be a members only section where each member in good standing will need to register with the required information to receive a password for access. Your registration will accomplish several things. It will provide us with your email addresses which will allow us to communicate with you more quickly. It will also, in the long term save the organization money by eliminating the need to use the mail system. We will be able to post videos, our by-laws, legal updates and any pertinent information to our members. Ultimately, my goal with the implementation of this new website is greater information sharing. It will, however, require each member to take the time to register. There will be more updates on the status of this website as it progresses.

The OPBA will be moving the General Membership meetings around the state to allow those that live a prohibitive distance from North Royalton to allow them the ability to attend meetings. In addition to moving the meetings, I will personally visit different areas and departments. This meeting location change will be occurring for our 1st General Membership Meeting on March 1, 2012 which will be moved to the Columbus area.

The OPBA will also become more involved with what is going on in Columbus. We need to have a greater presence in Columbus. The OPBA has hired retired Supreme Court Justice Andy Douglas to assist in achieving that goal along with others. Justice Douglas will also be monitoring all legislation that would impact our members. I believe with his knowledge, expertise, character and passion the OPBA will become even stronger moving into the future.

The OPBA has set a date for the golf outing at Mallard Creek for Wednesday July 18, 2012. The OPBA is looking to make it a shotgun start and by doing so we will be limited to 288 golfers. The golf outing is one of the only ways that we have been able to fund the Police Benevolent Fund. The OPBA is also looking at other changes to the format and events of the outing. More information will be forthcoming when the costs and arrangements are finalized.

I am looking forward to serving as the Executive Director. It is my goal to make our organization even stronger as we move forward into what is an uncertain future. I believe that the OPBA provides unparalleled service due to our in house staff and outside attorneys that provide service to our members. We must not forget the long protracted battle, emphasis on battle that we won on November 2, 2011. We must stay cognizant of potential changes that may be introduced in the future. The strength of the OPBA as an organization is only as strong and cohesive as each of the individual departments that we represent throughout the State of Ohio.

It is with deep regret and remorse that in December of 2011, January of 2012 and early February 2012 we mourn the loss of 5 members of the O.P.B.A. The Executive Board and Staff offer our condolences and deepest sympathy to each of the families, immediate and extended, and their respective departments. You are in our thoughts and prayers. We ask our members to keep the officer's families and departments in their thoughts.

In Memory of:

Cpl. James Ball, Beaver Township Police Department
Ptl. Dale Thomas, Lordstown Police Department
Sgt. Donald Scheuring, retired Parma Hts. Police Department
Disp. Rosemarie Dunning, retired Newburg Hts Police Department
Ptl. Patrick Carroll, retired South Russell Police Department
Summmer 2012

My first full 4 months have now passed. I had set personal goals moving forward after taking office on January 1, 2012. I have met some of those goals and others are a work in progress. I believe that I have made a lot of progress but there is so much more that needs to be accomplished, however, it has only been 4 months. I have reviewed the internal contracts and services that the OPBA uses making appropriate changes, moved the first General Membership in March to the Columbus, I have already met with the Speaker of the House in Columbus and Senator Oelslager Chairman of the Health, Human Services and Aging Committee, sent letters of introduction to every legislator in Columbus and Washington D.C., created a family day for members in the Columbus and southwest area of the state, met with Scott Huff, trustee from the O.P. & F. Fund who came to our April 5th meeting and met with other union leaders reference the challenges that lie ahead for all of us in public safety. Scott Huff will be attending future meetings and will also be writing articles for our magazine moving forward. The letters of introduction have already resulted in 12 acknowledgements and invitations to meet with each of the respondents.
---
TOP COPS sponsored by NAPO, National Association of Police Organizations, our national arm was held on Saturday May 12, 2012 in Washington D.C. Nominations for this prestigious award are sent in by fellow officers, organizations, departments or others who complete an application that will then be considered by a committee. Each state along with federal agencies are allowed one Top Cop nominee with other nominees potentially receiving an Honorable Mention if more than one is submitted per state or agency. Eventually, out of the 50 plus nominees considered, only 10 will receive the TOP COP Award. The winners are then invited to the Mayflower Hotel in Washington D.C. where, at a dinner, they receive their awards and acknowledgement of their heroic actions where TV personalities are presenters. The TOP COPS were also invited to the White House.
Once again this year an Ohio officer was a recipient of this award. Officer Ben Campbell, Copley Police Department, was nominated for his heroic actions that transpired on Sunday August 7, 2011 where a suspect had turned a quiet day into a rampage where he eventually fatally wounded 7 residents and severely injured an 8th victim. Officer Campbell's heroic actions stopped the carnage transpiring in Copley by engaging the suspect without regard to his own safety which eventually prevented untold more victims.
---
On a more local note the actions of officers from the Aurora Police Department, Sgt Lumpkins, Officer LaPerna and Officer Prislan, should also be commended for their heroic actions on Sunday February 5, 2012. These officer were dispatched to a residence which was reported ablaze with a victim still inside. Upon arrival these officers without regard to their own safety or protective gear entered the burning residence to remove a victim from the first floor living room floor.
Go Raibh Maith Agat
I am relishing this great victory and have a great sense of pride in what we have accomplished with the overwhelming victory defeating Issue #2. Since January, this has been foremost on our agenda and working with the POP coalition with other police and fire organizations and "We Are Ohio" has been a pleasure. At the election night watch party in Cleveland I met with many out of state union people, public and private, who came to Ohio to canvass neighborhoods and man the phones. They were as happy about the victory as we all were. So many people came together and gave up much of their time and efforts and we must not forget about the citizens that supported us.
When a police officer makes a bad decision he may lose his job or worse. The politicians who sought endorsements from the safety force unions promising support of our collective bargaining process and then turning their back on us in the biggest fight of our careers must also pay for their decisions. Remember them in November 2012. None of us should vote for a candidate because of a "D" or "R" next to their name. We must pay closer attention to how they answer questions that affect our lives.
I have been in law enforcement since 1969 when new recruits were called "The New Centurions" named after a popular novel by former L.A. cop, Joseph Wambaugh. The Miranda Rights and the Terry case were fairly new to law enforcement. Of course there was no collective bargaining and the police departments were controlled by the "good old boys" in the department and the local government officials. Specialized training was only available to a privileged few.
Officers hired at that time followed guidelines taught by their predecessors and adapted or else found another career. We accepted all things good and bad and hopefully you got along with your mentors. The thing I missed most was the comradeship that existed between co- employees and police officers from other departments.
Flash ahead to 2011, in recent years officers have been receiving training in every aspect of law enforcement and are held accountable for their actions for every encounter with the public. The collective bargaining law taking effect in 1984 allowed for organizations like the OPBA to not only negotiate fair wages, benefits and working conditions for our members but further protected them from frivolous disciplinary action, complaints of accusations from the public and wrongful legal prosecution. Had Issue 2 passed things would have regressed to the past.
This battle is far from over. The governor has indicated he will attempt to legislate Senate Bill 5 in to smaller future legislation to get it passed. Furthermore, we have pending legislation in HB 269 and SB 3 attacking our pension program which the governor promises to enact in the near future. HB202 eliminates DROP and double dipping is not a dead issue. This bill has no co-sponsors and has been assigned to the Health and Aging Committee.
---
I have been very fortunate to serve 16 years as executive director of the OPBA and I am pleased with the growth and reputation this organization has attained during my tenure. I will continue to be a faithful member in my retirement and will assist Jeff Pedicino and the executive board in any way to continue its progress. Jeff has been an outstanding member of the OPBA Executive Board for about 20 years and I have confidence that with his guidance and leadership the OPBA will continue to prosper.
"GO RAIBH MAITH AGAT" Irish translation Thank You.
---
Nominations applications for the National Association of Police Organizations TOP COPS AWARDS are available in this magazine and also available on the web site at opba.com.
Any law enforcement officer may nominate another law enforcement officer for recognition for great cases or acts during the year 2011.
The ceremony will take place on Saturday May 12, 2012 coinciding with Police Week in Washington D.C.
Last Updated (Friday, 16 December 2011 19:20)