Happy Holidays!
This year the OPBA hosted the annual Midstates Conference on November 11th and 12th. Groups representing law enforcement, corrections and dispatchers from Michigan, Wisconsin, Illinois, Iowa and Minnesota participated. This annual gathering is an information sharing session for all of the states involved. Speakers included William Johnson from NAPO who spoke about body cams and legislative updates on the Federal level of government. Justice Andy Douglas spoke on body cams and public records in Ohio as well as the upcoming United States Supreme Court Case Frederick's vs. California Teachers Association. Amanda Leffler and Amanda Parker of the Brouse McDowell Law Firm spoke on liability insurance for the law enforcement field. Steve Loomis President of the Cleveland Police Patrolmen's Association spoke about the Michael Brelo case and the consent decree Cleveland Police will be working under. A roundtable discussion followed the speakers' presentations. During the roundtable discussion a representative from each state mentioned above spoke about the issues facing their organizations.
Nominations for the 23rd Annual Top Cops are currently underway. Please visit OPBA.com for a nomination form.
The OPBA Office Staff has been hard at work identifying members who are not receiving all the benefits the OPBA has to offer. If you or know of someone who has not completed a membership card one is located under the forms section of this website. Please feel free to fill out the membership card and email it to This e-mail address is being protected from spambots. You need JavaScript enabled to view it or mail to our PO Box 338003, North Royalton, OH 44133.
Finally Happy Holidays and Happy New Year to each of you and your families. Stay Safe.
Summer, Politics, Retirement, New Hire and OP&F
Nicer weather has finally arrived and the OPBA's Family Days are SOLD OUT! The OPBA's membership has again responded with a great turnout. This year's attendance facts are: OPBA Day at Progressive Field Cleveland Indians 83 member departments attended.
OPBA Day at Fifth Third Field, Toledo Mudhens 15 member departments will attend.
OPBA Day at Great American Ball Park, Cincinnati Reds 28 member departments will attend.
In total 126 member departments will attend OPBA Family Days for 2015.
---
The OPBA is excited to announce our annual golf outing is back for 2015. This year's outing will be held at Lake Forest Country Club in Hudson Ohio on August 31st. The outing will be limited to 144 golfers on a first come basis. Look for future details at opba.com.
---
On May 13th the OPBA continued to be mindful of its interest at the Federal level of government. I along with Counsel to the Board Andy Douglas and OPBA Attorney Dan Leffler traveled to Washington D.C. to lobby on behalf of the OPBA membership. The OPBA's representatives spoke on Capitol Hill with the offices of Senator Sherrod Brown, Congressman Jim Jordan and Congressman Steve Chabot. Senator Rob Portman was also scheduled to meet with the OPBA representatives but was testifying on the floor of the Senate at the OPBA's scheduled time. Fortunately, Andy Douglas was able to schedule another meeting with Senator Portman. I and Attorney Leffler along with two OPBA members were able to personally meet with Senator Portman for approximately an hour and a half. The OPBA representatives spoke about five key legislative priorities which we believe are important to ALL OPBA MEMBERS.
These priorities are:
Bulletproof Vest Partnership Grant Program (BVP)
Government Pension Offset (GPO) & Windfall Elimination Provision Reform
National Blue Alert
Public Safety Officers Benefits (PSOB)
"Cadillac" Health Insurance Plan Tax
I want to thank all the Congressional Staff and especially Senator Portman who really took extra time to consider the OPBA membership personally.
---
Kevin Powers who has been representing the OPBA and its members for the last 22 years is retiring effective June 26th. I want to thank Kevin for all his hard work and dedication to the OPBA's members.
---
George Gerken has been hired to replace the vacancy left by Kevin Powers. George is a Toledo area attorney and former police officer. George has experience in collective bargaining, criminal defense and family estate planning. George will be based out of the OPBA North Royalton office and will officially begin June 1st. Welcome to the OPBA team George!
---
Just a reminder for active members in the OP&F retirement system, your pension withholding will increase .75% to 12.25% July 1st. This was part of the last pension changes and is the third increase in as many years.
Stay Safe.
Last Updated (Saturday, 27 June 2015 16:41)
A Message from the Executive Director April 2015
OPBA Continues to work at State Level
Finally it appears the winter is ending and spring is near. The OPBA has been hard at work and continues to fight for its members at the State level.
On February 27th I along with OPBA Attorneys Joe Hegedus, Dan Leffler and Andy Douglas were invited to Columbus to speak with Dr. Reginald Wilkinson. Dr. Wilkinson is a member of the commission formed by the Attorney General Mike DeWine's Office. The mission of the commission is to review police training standards in Ohio. This review by the commission starts at the police academy level and continues for active officers and deputies. The OPBA's representatives stressed to Dr. Wilkinson that the commission must not create "unfunded mandates." The OPBA believes that training for all Police Officers, Sheriff's Deputies, Corrections Officers and Dispatchers is important, but with local government funding continuing to be cut there must be a funding mechanism in place. The OPBA will continue to monitor this commission.
---
The OPBA has also been mindful of our members' interests in the Ohio Pension Systems. In fact an OPBA member George Sakellakis from the Brook Park Police Department is running for Trustee of The Ohio Police and Fire Pension Board active police officer position. I have come to know George from his attendance at OPBA meetings. George is currently a Police Sergeant within his Department.
---
George has military experience in the Army and also has three college degrees, including a law degree. George is a practicing attorney and holds law licenses in Ohio and Washington D.C. The OPBA Executive Board voted in February to endorse George Sakellakis for Trustee to the OP & F Board. Good Luck George!
---
I am excited to announce that the OPBA will have three family baseball outings throughout the State. Cleveland, Cincinnati and Toledo will be the venues.
---
Please plan to attend Police Week activities. National Police Week begins May 10th in Washington D.C. The Greater Cleveland Peace Officers Memorial Society's 30th Anniversary Commemoration takes place May 14th – 17th. Never forget to "Honor Our Fallen".
---
It is that time of year to remind our membership that the OPBA policy is not to release any information to any company or vendor. If a company has information that they wish to send our membership they must use our mail house and incur all the costs of such mailings. There is one free benefit, a $4000 Accidental Death and Dismemberment policy, that is currently provided by American Income Life, (AIL). Members in good standing do not need to do anything to receive this benefit. If you choose to return the enclosed card from AIL they will contact you to list your beneficiary and to also present other insurance or investment products. This information is in the cover letter. They have assisted at least 6 families over the last 6+ years of being associated with the OPBA. They have similar relationships with other police and labor unions in Ohio.
---
Stay Safe!
Message from the Executive Director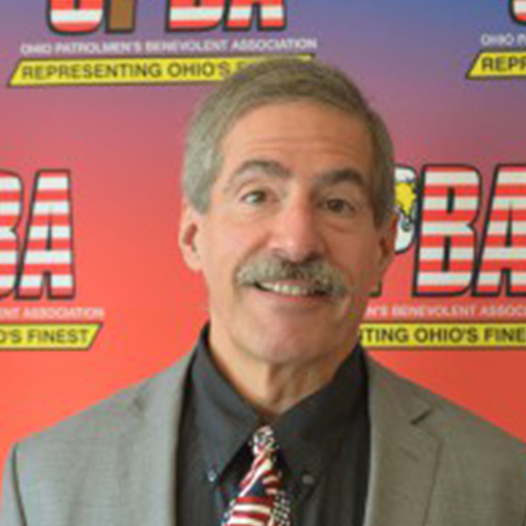 Effective Monday, August 4, 2014, I have accepted a full time employment opportunity which will necessitate my resignation as the Executive Director of the OPBA. I have put a lot of thought and consideration into this decision. I have enjoyed immensely working for the membership over the last 30 months. I leave the organization, staff and the membership with fond memories. I believe that substantial progress has been made over the last 30 months. I also believe that I am leaving our organization in better shape than when I had found it (see related article on page ?? of the fall issue of Police Beat). This new opportunity was not sought by me, rather it was one in which I was sought out. After much thought, internal reflection and discussion with my family this offer was simply one that I could not reject. This opportunity is one that will be career fulfilling, challenging and extremely rewarding.
The OPBA has an excellent staff consisting of our attorneys, business agent and office staff that serves the membership better than any rival organization. The level of service they provide as well as our outside attorneys is unmatched in my mind. The OPBA has taken on new departments and retained existing departments over the last 30 months because of the high level of service that is provided. That service will continue with my stepping down and the leadership of the organization will continue at the highest level.
Tom Austin, current Executive Secretary, will assume the duties of the Executive Director on August 4, 2014. Tom and I have worked hand in hand over the last 5 years and specifically the last 30 months. Tom shares the same vision, passion and desires for the OPBA that I have had since becoming the Executive Director in January of 2012. Though we may not have always agreed, we were able to discuss our differences and come to mutual resolution that always had the best interests of the organization in mind. His law enforcement experience and the experiences that he and I shared and learned from in dealing with Senate Bill 5, from going door to door to participating in phone banks back in 2011 as well as attending coalition meetings, will serve the membership well moving into and beyond the elections in November of 2014.
I believe that Tom will serve the OPBA and membership well and has my full and wholehearted endorsement and support taking the OPBA into 2015 and beyond. I believe that the accomplishments and strides that we as an organization have made will continue to thrive under his leadership.
I wish every member and their family's good health and happiness moving forward. I know that OPBA will continue to provide the superior representation and service that it always has moving forward into the future.
Be safe and careful as you continue to perform your all important duties.
With deepest regards,
Jeff Pedicino
Message from the Executive Director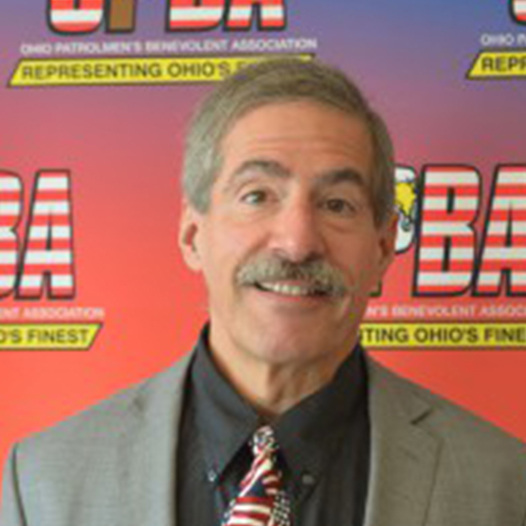 My second full year as the Executive Director is coming to a close on December 31, 2013. There have been quite a few internal operational changes including but not limited to review of a majority of the organizational business relationships that we use on a day to day basis. I will be reviewing the effects of those changes after December 31st to determine if any additional changes should be made in order to make the organization even more stable moving into the future. In 2014 we will continue to move the General Membership meetings to other areas of the state to allow members the opportunity to attend. We will also be looking into moving our 2nd family day into the northwest part of the state.
During my first 2 years the OPBA has been involved with pension reform, a legal challenge to our collective bargaining rights from the City of Munroe Falls (article from the last issue), numerous representational elections, right to work legislation and a citizens petition from the Citizens4Norton that could have had disastrous consequences to our membership in Norton and throughout the State of Ohio. These are just some of the issues that the OPBA has been involved in the last 2 years.
Unfortunately the City of Norton issue has now been put back on the ballot in December 2013. This issue if it passes the 2nd time around would limit the amount the residents pay for sewer and water bills, alter sewer assessments and tie-in fees. The monies needed to pay for this issue if passed would need to come from the general fund and could have a devastating effect on city services and our members who provide services to the residents.
There is currently another citizen driven initiative ongoing for a right to work amendment which would place this issue on the ballot if enough signatures are obtained. Even though legislation that was introduced earlier in the year in the General Assembly has stalled this petition drive is ongoing. Recently Representative Maag has talked about his legislation that was previously introduced. The OPBA will continue to monitor this issue as we move into 2014.
*************************************************************************************
The Ohio Police and Fire Pension Fund is under the scrutiny of the Ohio Retirement Study Council, ORSC, for not being within the 30 year funding mandate. The changes that SB 340 passage implemented have only been in place since July 1, 2013. OP & F will have to submit a plan by January of 2014 to bring the system into compliance with the 30 year mandate. The next ORSC meeting was to be held on November 14, 2013. We will hopefully have more information after that meeting concerning any potential changes.
*************************************************************************************
It is that time of the year to consider any worthy officers for consideration of the 21st Annual TOP COPS Awards sponsored by the National Association of Police Organizations, NAPO our national representative in Washington DC. The TOP COPS will take place on Monday May 12, 2014 in Washington DC. The nomination form and instructions are in this issue as well as NAPO's web site www.napo.org

*************************************************************************************
Lastly, I along with the Executive Board and staff hope that you and your families have a safe, healthy and Happy Holidays throughout the New Year.
Last Updated (Saturday, 27 September 2014 11:05)