The Ohio Patrolmen's Benevolent Association (O.P.B.A)
Message from the Executive Director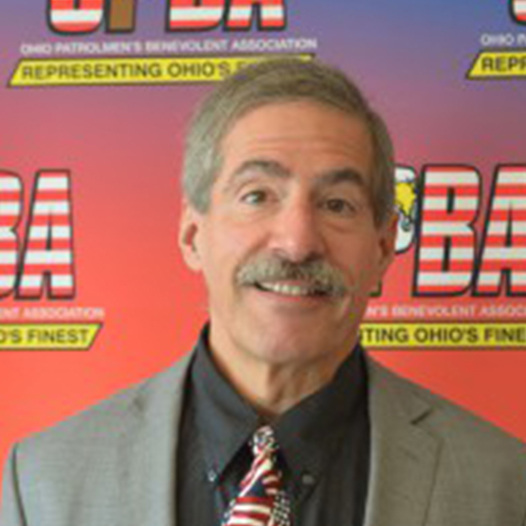 The OPBA has successfully defended the rights afforded to every public sector employee in the State to continue to engage in the collective bargaining process. The case involved the City of Munroe Falls which had originally contested the ability of 1 sergeant being able to be a bargaining unit. Once in court, however, the City argued that the entire collective bargaining law was unconstitutional. Our staff attorneys worked for 3 years on this case. Attorney Joe Hegedus and Counsel to the Board, Andy Douglas, collaborated on the Appellate and Supreme Court appeal processes. It was a great effort by our entire staff of attorneys and our Counsel to the Board to protect not only our member's rights from Munroe Falls but the rights of every member of a labor organization employed in the public sector. Please take the time to read Attorney Hegedus' article on the case in this issue.
---
The voters of Norton were asked on August 6, 2013 to vote on an initiative to change their charter that was brought to the ballot by the Citizens4Norton. This amendment, if passed, would have eliminated any current sewer assessment, eliminated any future assessments or tie in fees along with limiting sewer and water bills to $35. In addition to the limited $35 charge any future increases would be limited to 2% per year only with a majority vote of Council. The OPBA joined with the City of Norton to oppose this ballot initiative which would have had disastrous consequences to the City of Norton. This initiative would have meant that the cost to pay for these changes would have to come from the General Fund of the City of Norton. That in turn would mean that significant cuts would have to be made in other services, especially to our membership.
Justice Douglas, Executive Secretary Tom Austin, and OPBA Attorney Max Rieker along with our Directors from Norton PD met with the Mayor and the City Administrator on Friday, July 19th. The City of Norton was presented with our official letter of opposition and a donation was made to fight to ballot initiative. The combined efforts of the OPBA, our members and the City of Norton proved successful with the amendment being defeated 1,812 to 1,695 a difference of 117 votes. Voter turnout for this special election was 43%.
---
There were two Right to Work bills that were introduced in the House, one for the private sector and one for the public sector. Senator Faber had commented after the bills' introduction that the Senate would not take up the bills if they were to make it through the House after the members the Senate were polled. Chairman Schuring of the House Manufacturing Workplace Development Committee stated after the first hearing that the members of the panel unanimously agreed to not continue deliberations on the proposals. Chairman Schuring stated in an interview that in the 20 years in the legislature that he never had one union shop, owner of company of a union shop or Executive from a company of union shop had come and asked for this type legislation. Even though these bills have been tabled for the time being the OPBA will continue to monitor the ever changing political climate.
---
This fall being an odd year is an election year for departmental directors. The applicable provisions from our By-laws for the election process that each department should follow are:
ARTICLE VII
BOARD OF DIRECTORS
Section 2 (a). Members of the Board of Directors shall be elected at large by the membership of their respective departments for terms of two years.
(b). Elections for Director shall be by secret ballot.
(c). Nominations for the office of Director shall take place at a member department not later than October 31, of odd numbered years. Elections for Director shall take place in member departments not later than November 21 and results certified to the Executive Director not later than November 25th of said odd-numbered years.
(d). In the election of Directors of member departments where more than one is to be elected, the candidates equal in number to the places to be filled, who receive the highest number of votes at such election shall be declared elected.
In the event there is an equal number of votes cast for two or more candidates with the highest number of votes, a run-off election shall be held within fifteen days. Each duly elected Director shall appoint and certify in writing the name of his alternate within five days after his election.
Section 4. Each duly elected Director shall appoint an alternate Director. If the duly elected Director is unable to attend a properly convened Board of Directors meeting, the alternate Director may attend in his stead and said alternate shall possess the power to vote.
---
On July 11, 2013, Justice Douglas and I attended the Ohio Retirement Study Council (ORSC) meeting. There were several items of interest that were on the agenda. One item on the agenda concerned Long Term Care Insurance. Each of the retirement systems were required to offer (not pay) for group long term care insurance to its members. As of the meeting there were no responses to any of the systems' requests for proposals moving forward by any insurance carrier. The systems asked for relief from the legal requirement to offer a plan since no insurance carrier will provide quotes. There was supposed to be an update on the OP & F Rule 742-3-05, "Disability benefits procedure". However, the presentation was delayed to a later meeting. The ORSC also presented information of the effects of the State Budget on the pension systems. The information provided by the ORSC on the effects of the budgets on OP &f and OPERS are on our website.
---
School will just be starting by the arrival of this issue and I wanted to inform you of a change in a criminal statute. On July 11, 2013 Governor Kasich signed SB 64 which changed the elements of Child Enticement 2905.05 that now states in subsection (C) No person, for any unlawful purpose other than, or in addition to, that proscribed by division (A) of this section, shall engage in any activity described in division (A) of this section. A full text of the law should be reviewed and it can be found on the Ohio legislative website www.legislature.state.oh.us . Once there you can look it up under Senate bill 64.
---
The OPBA Family Days for 2013 were well attended by our members from 100 of our departments. The Cleveland Indians Family day was attended by members from 75 departments. Attendees were treated with a win by the Indians and a fireworks display after the game. The Dayton Dragons Family Day was attended by members from 25 departments. Attendees were also treated with a win. We hope that everyone who had an opportunity to attend enjoyed themselves.
---
The OPBA has been posting the Ohio Attorney General's monthly Law Enforcement Bulletins on our website. They contain general information from his office but more importantly summaries of court decisions and where to locate the entire opinions.
---
NAPO sent a letter to the editor of the Rolling Stone Magazine for their portrayal of the Boston bombing suspect and also contacted advertisers in that edition. The August 1, 2013 Washington Report from NAPO discusses the response to date from that letter and the status of the Bulletproof Vest Partnership Grant Program.
Letter of Appreciation
August 12, 2013
Re:
Executive Director, Jeff Pedicino

On behalf of the Norton Police Officers bargaining membership, we would like to extend our gratitude for the efforts of you, Executive Secretary Thomas Austin, Staff Attorney Max Rieker and Counsel to the Board Andy Douglas in the defeat of the City of Norton Charter initiative known as Issue 1. Mr. Pedicino, your correspondence with our city administration, regarding the OPBA's opinion on this issue and your reassurance in working with them to defeat this issue was highly motivating. The media presentation by Thomas Austin and Andy Douglas supporting a no vote on this issue was professionally conducted and completely changed the momentum, positively influencing our membership to get actively involved . It quite possibly polarized the Norton community to vote down this issue. Max Rieker orchestrating the media event and staying informed on this issue set the stage for a positive result. I am sure other OPBA staff members were also involved in reviewing this detrimental issue that potentially could have financially crippled the City of Norton. Thanks to all for your support and conviction.
Respectively submitted,
Dan Beavers / OPBA Director, City of Norton
Valued Supporters of the OPBA Charitable Foundation
Allotta and Farley
American Income Life Insurance
Jeff Pedicino, Executive Director
Argie, D'Amico and Vitantonio
Guardian Protection
Ciuni & Panichi
Independent Insurance Agency
Retired Irish Police Society
Lineweaver
Friends of Tom Patton
Debra Gasser
Badges Plus
Thank you again for your generous donations.
Which 457 Deferred Compensation Plan is Right for You?
Life used to be simple. Your community's 457 deferred compensation plan probably offered only one option. Now, however, many communities have adopted several options that are represented by various private financial firms, along with the state-run plan. Each plan may have different features and investment options, along with a range of fees. Some plans provide active management and will choose the funds on your behalf, making adjustments based on market conditions--while others require you to make the decisions yourself. You may find yourself wondering which plan or plans are most suitable for your situation and how to know if you've picked the right one.
With the pension reform that took place last year, and more potential changes on the horizon, your deferred compensation assets are going to become even more important in your retirement planning strategy. We encourage all employees to at least contribute something to a 457 plan, even if it's a small amount to start. Your contributions go into your plan pre-tax, thus lowering your taxable income for the year. They potentially grow tax deferred throughout your career, and then will be taxable as earned income when you take distributions in retirement. This compounding effect can really help you save money over your career as a Police Officer or Firefighter. 457 plans also allow for high contribution rates. If you are under the age of 50, you can contribute up to $17,500 this year. If you are age 50 or older, you can contribute an additional $5,500 for a total of $23,000! Some employees are also eligible for a "special catch-up contribution," which could allow you to contribute up to $35,000 per year for up to three years prior to your retirement (restrictions may apply). The bottom line is that whatever amount you can spare to save, you will want to make sure it is managed properly and you are making the best use of these funds.
Our company currently services numerous municipalities in the Greater Cleveland area as a deferred compensation provider. We are constantly fielding questions on how all the different plans work and their advantages and disadvantages. To help you through this process, we felt it would be important to arm you with some questions you can ask your provider(s) to ensure you know how your deferred compensation plan works and to help you decide if it matches your goals and objectives.
Here are some questions to get you started:
How many investment options are available?
What are your current fees and fund expenses?
Does your current plan have a surrender charge?
Does your plan allow for an easy access emergency loan program? What are the start-up costs and interest rate charges? Is any of the interest credited back to your account?
Does your plan have a principal protection feature, regardless of market conditions?
Does your plan have an income or withdrawal benefit attached to it? If so, what are the fees for this and how does it work? What are the restrictions?
Does your deferred compensation provider offer full financial planning services to handle and coordinate all your financial, tax, legal, and insurance matters? Do they offer an ongoing program of current educational programs for you and your family?
At Lineweaver Financial Group, we feel knowledge is important, and an informed client often results in a happy client. Retirement planning can be a very stressful process-- and in some cases, you may not get a second chance. Having a properly structured deferred compensation plan can be critical to the success of your plan. If you have further questions or would like a complimentary analysis of your plan versus your other available options, feel free to give us a call. We would be happy to assist you.
Lineweaver Financial Group
9035 Sweet Valley Drive
Valley View, OH 44125
216.520.1711
Securities offered through Sigma Financial Corporation. Member FINRA/SIPC
Lineweaver Financial Group is independently owned and operated.
This is for informational purposes only and should not be construed as tax, legal, or financial advice. Please consult your tax, legal or financial advisor.